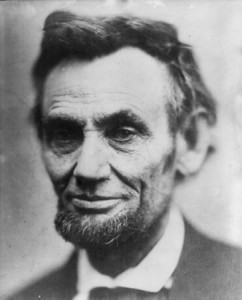 "The credit belongs to the man who is actually in the arena… who at the best, knows in the end the triumph of high achievement; and who at worst, if he fails, at least fails while daring greatly, so that his place shall never be with those cold and timid souls who know neither victory nor defeat." – Teddy Roosevelt
33-year-old Sara Blakely is founder of a multi-million dollar women's clothing company called Spanx.  At age 25, with $5,000 of personal savings, she patented and started her clothing line.  Four years later she was named Ernst & Young's "Entrepreneur of the Year for the Southeast region".  She was also runner-up in Richard Branson's Fox reality show, "The Rebel Billionaire".
Sara was highlighted recently in a business magazine showcasing America's most successful new companies.   In the article she shared an unusual factor to all of her success.  She said: "Growing up, my father would routinely ask me at the end of the day, "Sara, what have you failed at today?"  He told me that if I wasn't failing regularly, I was not breaking out of my comfort zone, trying enough new things."
"If you're not failing, you are not making sufficient progress." – Anonymous
Failure is one of my deepest fears.  Perfectionism is its cover.  "If I can't be great, I don't want to try."  I can feel it in my stomach at work- that pressure to continually hit home runs.  I can feel it in a precisely worded email, in the intense preparation before a cold call, the feeling that I cannot afford to make a mistake.  Yet I know my perfectionism and its fear of failing can cage me from experiencing real progress.
3,000 years ago King Solomon talked about this truth: "Where no oxen are, the manger is clean, but much revenue comes by the strength of the ox."
So I can live inside my comfort zone, doing what I know I do well, creating a perfectly 'clean manger', a near flawless 9 to 5 lifestyle.  But if I want real progress, I must live with the manure that comes with the ox.  I must be willing to embrace risk as the theme of my life, to continually break away from what is safe and easy, and be willing to fail.
It is a reminder to constantly release control, to let go of attempts to create a perfect existence.  And even though I can strive for greatness, I must live in the reality of an imperfect world.  I must laugh off mistakes and be willing to fail again and again and still pick up the phone and dial another number.  And at the very least I will know that my place will not be with those who know neither victory nor defeat.